Explore the Cotswolds
Home to quintessential countryside escapes, honey-coloured homes, rural market towns and miles of picture-perfect countryside, the Cotswolds perfectly encapsulates what it means to wholeheartedly harmonise with nature. A familiar feeling, seamlessly extended into Lower Mill Estate.
As one of the UK's largest Areas of Outstanding Natural Beauty, it's no wonder there's an abundance of things to do in the Cotswolds, many making the most of the great outdoors.
Explore the great lakes that make up The Cotswold Water Park, lose yourself on a relaxed countryside walk, and then regroup over lunch at a traditional country pub. From high-energy excitements to calmer afternoon activities, there are plenty of things to do in the Cotswolds for all.
Things to do in the Cotswolds
While you can fill your days with adventure at Lower Mill Estate, further beauty and exploration awaits outside the estate. Located in the stunning Cotswold Water Park, there's plenty to do both on and off the water.
Whether you're looking for a whole family day out or a quiet escape in the calmness of nature, there's a variety of things to do in the Cotswolds for everyone.
Eat and drink
As well as the onsite Ballihoo restaurant serving food and drink throughout the day, there are a variety of restaurants, pubs and brasseries within a stone's throw from your lakeside lodge.
Enjoy quintessential Cotswolds dining in the nearby villages or sample seasonal menus at local traditional pubs.
Our Lodges
Our hand-crafted collection of contemporary Cotswold lodges offer individuality in both holidays and style.
Designed by world-class, award-winning architects, our self-catering Cotswold lodges await your arrival to make memories with family and friends.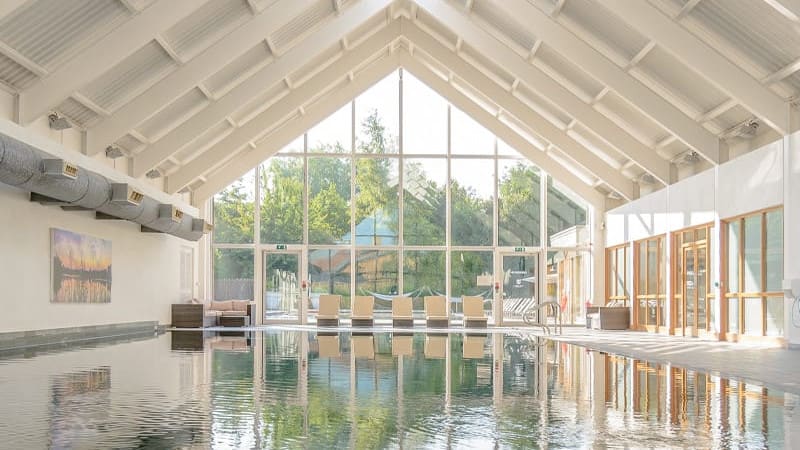 Spa & Pools
Welcome to your exclusive haven.
Feel the weightlessness of both body and mind as you take a morning swim or dissolve tensions with a rejuvenating treatment.