A luxury Cotswold Spa
Spa & Pools
Lower Mill Estate's nature-first ethos and quality continues into the Lower Mill Spa. Ecologically sound materials seamlessly combine with facilities of the highest specification, creating a welcoming space of comfort and total relaxation. Whether you're looking to completely switch off, spend time with friends and family, or work up a healthy sweat, this luxury Cotswold spa offers plenty for all.
With spa access passes included with all Lakeside Spa Holidays, you can use all the facilities and relax to complete contentment.
Facilities
The award-winning spa at Lower Mill Estate offers everything you need for a luxury spa break in the Cotswolds. Perfectly balanced for relaxation, health and exercise, there's something for everyone.
Recently refurbished to the very highest of standards, this Cotswold spa boasts two indoor and outdoor 20m slate-lined, heated swimming pools, fully-equipped gym, steam room, Scandinavian sauna, chill out area and treatment rooms.
The spa also includes the UK's first eco-pool, a freshwater swimming pool purified entirely by reeds and water lilies.
Pools
Enjoy the simple pleasure of a morning swim and take in the fresh air as the estate comes to life. Venture as a family to the pool in the afternoon and sit on the side with a best-seller or challenge yourself to a few non-stop lengths. Float in the orange glow of the sunset, reminiscing the day just gone, knowing another day of creating memories awaits tomorrow.
Across the Lower Mill Estate, there are several pools for you to enjoy for the perfect Cotswold spa break.
Spa Treatments
We all deserve a little indulgence every now and again, and treating yourself or a loved one to a luxury spa treatment during your Cotswold spa break is the best way to truly relax, dissolve tensions and focus on mental wellbeing. Choose from a range of ethical GAIA treatments including facials, hot stone therapy, massages and contouring body wraps.
From the comfort of your private treatment room, take the time to rest both body and mind.
Spa Opening Times
Ultimate Indulgence
Enjoy the complete relaxation of a Cotswold spa break at The Lower Mill Spa.
Please click link for opening times.
For more information and to book your treatments, please contact The Lower Mill Spa directly.
01285 862 640 // spa@lowermillestate.net
Discover More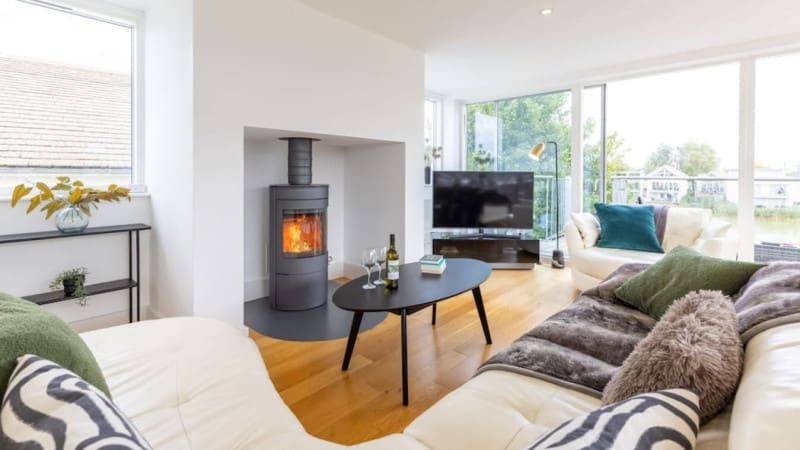 Our Lodges
Our hand-crafted collection of contemporary Cotswold lodges offer individuality in both holidays and style.
Designed by world-class, award-winning architects, our self-catering Cotswold lodges await your arrival to make memories with family and friends.
The Estate
At Lower Mill Estate, nature comes first.
Immersed in nature, this eco-system changes with the seasons, so no matter the time of year you visit, you'll see the best of the seasonal habitats and wildlife as you explore, discover and adventure.
Lakeside Spa Holidays is in no way connected to The Lower Mill Estate Limited, or any of its subsidiary companies. The Luxury Spa™ is owned and operated by The Lower Mill Estate Limited and not Lakeside Spa Holidays. Our guests have full rental access to the facilities for the duration of their holiday. Please note that the outdoor pools can be CLOSED during the off peak winter months. These dates do vary from year to year so please check with us prior to making a booking if the specific use of the outdoor pool is particularly important to you. The heated indoor pool at the Luxury Spa is open all year round.